Top Rated
Michigan Personal Injury Lawyers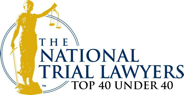 "I'll Be Right There."
Watch our video to learn why we take care of our clients.
Michigan Personal Injury Attorneys
The Lee Steinberg Law Firm has resolved hundreds of personal injury cases. Vehicle safety has advanced, but the primary cause of auto accidents is still operator error. Our expert Michigan personal injury lawyers are familiar with the causes of these types of accidents and the insurance companies frequently involved. Our job is to maximize your recovery in every circumstance. We will do what it takes to get your auto accident case resolved via settlement, mediation or trial for the maximum amount allowed under Michigan law.
Hundreds of Millions Won For Our Clients.
$1,885,000
Wrongful Death Car Accident
$1,300,000
Construction Site Accident
$1,100,000
Medical Malpractice Verdict
$975,000
Car Accident Settlement
$900,000
Car Accident Verdict
$875,000
Car Accident involving Police Officer
Practice Areas
Our attorneys have the knowledge & experience to help in many areas of Michigan law.
Personal Injury Attorneys In Michigan
Over 40 years of experience, The Lee Steinberg Law Firm has helped thousands of people whose lives have been affected by Michigan car accidents, semi truck accidents, and motorcycle accidents.
The experience we bring to each case allows us to assist our clients with the highest level of expertise. Michigan is a "no-fault" state, which essentially means that all parties in an accident are eligible for benefits from their insurance companies, regardless of who was at-fault. Motorcycles are an exception, and have their own special rules.
No-fault claims have special requirements and restrictions. Understanding your rights and responsibilities for filing your claim is critical. Hiring attorneys who will fight on your behalf to win the compensation your deserve is paramount. After an personal injury accident, the clock is ticking. Under normal circumstances, the is a one-year time limit to file a claim for damages such as medical bills and lost wages. If you are not sure whether or not you need a lawyer, schedule a free consultation with the Lee Steinberg Law Firm.
Our attorneys will take care of dealing with the insurance companies, leaving you and your family to the most important job – recovering and getting your lives back on track. Having an experienced Michigan car, truck, and motorcycle attorney behind you can make all the difference. And remember, there are no fees until you win or settle your case. We don't get paid unless you do.
Meet Our Team
We Get The Job Done…
Over 40 years of experience, our team has been helping injured people receive compensation they deserve for serious and life changing personal injuries. Whether it be an auto accident, slip and fall, medical malpractice, personal injury, social security, or workers' compensation case, we have the experts on our team who can help you with your personal injury case. Get to know our attorneys and reach out to us to help with your Detroit or Michigan injury case.
Client Testimonials
"
They were very professional and did a great job! They kept me informed of what was going on in the case and helped me understand the law. They answered all my questions and returned my phone calls within a timely manner. Keep up the great work!
"
Christopher
"
Right from the beginning, your law firm did everything possible to make this a winning situation. Mr. Bez informed me of everything When my accident occurred, I thought of Lee Steinberg right away because I have seen that name my entire life. Lee was very friendly and sympathetic to me right from the beginning. I worked with Lee and attorney Brian Bez and was very happy with the settlement I obtained.
"
Bradford
"
Thank you for all of your help guys. I really appreciate what you have done. I would recommend your firm to anyone.
"
Florence
"
Right from the beginning, your law firm did everything possible to make this a winning situation. Mr. Bez informed me of everything he was doing to do. I was very impressed and surprised everything went as quickly. Hopefully I am never in this situation again, but if anyone I know is, your firm will be the one contacted. Again, thank you for a job well done.
"
Richard S.
"
Thank you so much to everyone involved with helping with my case. Everyone made the process so easy. Living out of state worried me, but Mr. Steinberg was 100% involved. Communication was excellent! Mr. Steinberg cared about me and every detail of the case. In such an emotional time in my life I knew I could count on the lawyers with the Steinbergs. My settlement is more than I expected, I could not be happie
"
Linda K.
"
The Lee Steinberg Law Firm has been very helpful and informative in the handling of my case. The entire staff had been mindful and detailed from the very date they took my case to settlement.
"
Doug
"
I highly recommend the Lee Steinberg Law Firm and here is why. Eric Steinberg handled my case with professionalism and treated me with respect from start to finish. He never talked down to me and made me feel secure that my case was in good hands. He understands that regardless if your case is big or small, his clients put their trust in him and each one deserves the same standard or professionalism and the effort in maximizing the value of their claim.
"
David
Steinberg Law Firm Locations