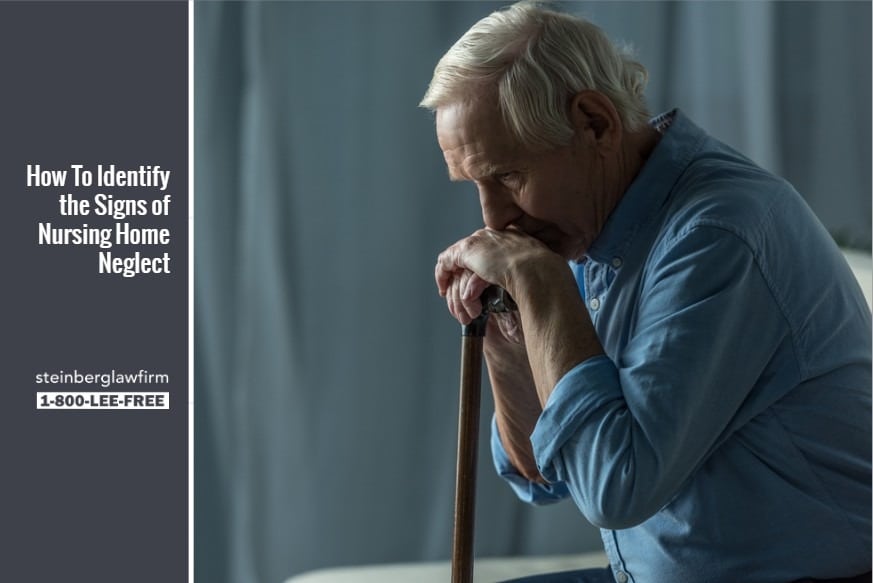 Key Points of This Article:
The National Center of Elder Abuse reports as many as 5 million people are affected by elder abuse per year, and more than 95 percent of those incidents go unreported.
During the holiday season, Michigan's skilled nursing facilities are understaffed, and health care workers such as nurses and aides will be overworked, putting vulnerable residents at risk for preventable injuries and neglect.
Family members should know how to identify a home's troublesome signs and symptoms of neglect and visit with loved ones more often.
Abuse or neglect can present in a variety of serious resident injuries related to physical, sexual, emotional and financial abuse, safety concerns, neglectful care and a general lack of safety oversight.
Michigan Nursing Homes are likely to feel the strains created by a busy holiday season. Struggles between staff and resident ratios will become even more significant issues since care teams are increasingly limited this time of year, leaving many needs of nursing home residents to go unmet. Neglect will happen more often as an overwhelming number of residents will need to be fed, bathed, groomed and given appropriate medications, but there won't be enough staff to perform those duties. And for those who are working, they will too quickly become overwhelmed by the extra responsibilities, sometimes taking out their stress and frustration on the innocent.
As you plan your holiday visit to a loved one's nursing home, we also encourage you to make weekly calls and extra stops to help ensure the quality in the services you expect is being met. Even if you are happy with the facility, there remain many missed opportunities to identify issues once you know the right things to watch for. The U.S. Centers for Medicare and Medicaid Services (CMS) has released an updated checklist to help observe or define any suspicions of neglect and abuse you might have. Here are some highlights to consider during your next visit.
Resident Appearance
Are residents clean?
What type of clothing are residents wearing?
Do residents appear to be altered, confused, upset or hurt?
Are residents well groomed?
Are residents appropriately dressed for the season or time of day?
Nursing Home Living Spaces
Is the nursing home free from overwhelming unpleasant odors?
Does the nursing home appear clean and well kept?
Is the temperature in the nursing home comfortable for residents?
Are the noise levels in the dining room and other common areas comfortable?
Staffing
Does the relationship between staff and residents appear to be warm, polite, and respectful?
Do staff knock on the door before entering a resident's room?
Do staff refer to residents by name?
Does the nursing home post information about the number of nursing staff, including Certified Nursing Assistants (CNAs)?
Hallway, Stairs, Lounges, & Bathrooms
Are exits clearly marked?
Does the nursing home have smoke detectors and sprinklers?
Are all common areas, resident rooms, and doorways designed for wheelchairs?
Are handrails and grab bars appropriately placed in the hallways and bathrooms?
Safety & Care
Does the nursing home's inspection report show quality of care problems or other deficiencies?
Has the nursing home corrected all deficiencies (failure to meet one or more state or federal requirements) on its last state inspection report?
Does the nursing home have the most recent health and fire inspection reports for me to look at?
Does there appear to be an overuse or misuse of medication?
During your visit, also be sure to look for these troublesome signs of mistreatment and immediately report any findings or concerns you have to facility administrators and a Michigan Long Term Care Ombudsman.
Physical Abuse
Having unexplained broken bones, dislocations or sprains
Bruising, scars or welts seen on the body
Signs of restraint, such as rope marks on the elder's wrist
Broken eyeglasses or hearing aids
Emotional Abuse
Unusual behavior in the elderly person that can resemble symptoms of dementia, including mumbling behaviors, sucking one's thumb, or rocking behaviors.
Witnessing belittling, controlling or threatening behavior on the part of the care team, including doctors and nurses.
Sexual Abuse
Unexplained genital infections
Bruising near the genitals or around the breasts
Stained, bloody or torn underwear or sheets
Vaginal or anal bleeding unrelated to a medical condition
A nursing home abuse and neglect attorney can help hold wrongdoers accountable and assist in preventing dangerous care situations to continue operating in Michigan.
Additional Resources to Identify Michigan's Worst Nursing Homes
In addition to recognizing the warning signs of abuse and neglect, it is also essential to stay up-to-date about your loved one's home and history of negligent behavior noted in quarterly violator records and special reports.
A July 2019 CMS document highlighted 10 struggling facilities in Michigan forced to take part in the agency's Special Focus Facility (SFF) program. The federal program identifies nursing homes known to put residents at risk of abuse, neglect, or injury.
Cambridge East Healthcare Center
Clarkston Specialty Healthcare Center
The Laurels of Coldwater
Medilodge of Midland
Medilodge of Livingston
Medilodge of Sterling Heights
Medilodge of Southfield
Metron of Belding
Samaritas Senior Living in Saginaw
Schoolcraft Medical Care Facility
Regulators say many more Michigan homes would have made this list had funding to support them been available. Luckily though, many of the facilities not listed have now been flagged on the government website, Nursing Home Compare, a resource used by the public to search and compare facilities nationwide. In October, the site started identifying homes responsible for resident abuse or neglect by placing a red stop-sign-like circle with a white hand inside next to the home's online profile. The data comes from government investigators' reports which identified evidence related to the harm or 'potential harm' of a resident.
There may be a time limit in Michigan in which our team of nursing home abuse and neglect attorneys can fight for your loved one's injustices, but we can always be there for you and your family to learn more about your situation and identify ways we can help.
"We Will Be Right There" To Help You Report Nursing Home Abuse and Neglect
If you feel your family member or friend is a victim of nursing home abuse or neglect, please do not let it go unnoticed. There is never a risk in informing us of your situation or a fee to pay unless we win your case. Please contact us at 1-800-LEE-FREE (1-800-533-3733) for a free consultation.
Attorney Rebecca Filiatraut helps her clients identify common injuries and explains patients rights to compensation for nursing home abuse or neglect.
Also Read:How Is Your Loved One's Nursing Home Handling Flu Season?